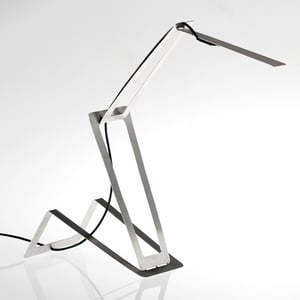 $

70.00
Price in US Dollars
Stainless steel desk lamp
Flaca is a stainless steel lamp focused on sustainability. Its stainless steel structure not only looks and feels light, it also has minimal waste of material. The illumination system of Flaca, based on LED technology, require only 6 watts, 10% of a common light bulb.
Power adapter: 100-240 V with American plug (two flat parallel non-coplanar blades)
If you are from Europe, you will need an adapter that you can select below.
Free shipping to America and Europe.
If you are in the US, order from the MoMA store